#1 Chimney Animal Removal in Odessa, TX
Proudly serving the Permian Basin since 1984.
Many houses nowadays are built with chimneys. Either with metal flue pipes or clay lines. The metal flue pipes can become death traps for various bird species. Many birds cannot grip the metal and can fall into the fireplace. The nests of these birds are very small and they are not a fire hazard. With our chimney animal removal in Odessa, TX, the little critters in your chimney will be relocated back to where they belong… in the wild.
Federal Regulations On Protected Species
Chimney swifts can be annoying when the young hatch. Many residents complain about the chirping noises these hungry birds make. The United States' Humane Society prohibits the removal of the protected species. We cannot come and remove Chimney Swifts from your chimney. Other animals and birds can be removed safely. You should always hire a professional to inspect the chimney if you hear noises or believe there is an animal in the chimney.
Although some species are protected, there are many solutions to safely removing them and preventing them from returning to nest in your chimney. This is where our chimney animal removal service in Odessa, TX comes in.
After the young have left the nest in the fall it is recommended that you call a chimney sweep expert or animal control to remove the nests and install a chimney cage, cap or cowl. This will prevent any animals from entering and nesting in the chimney pots.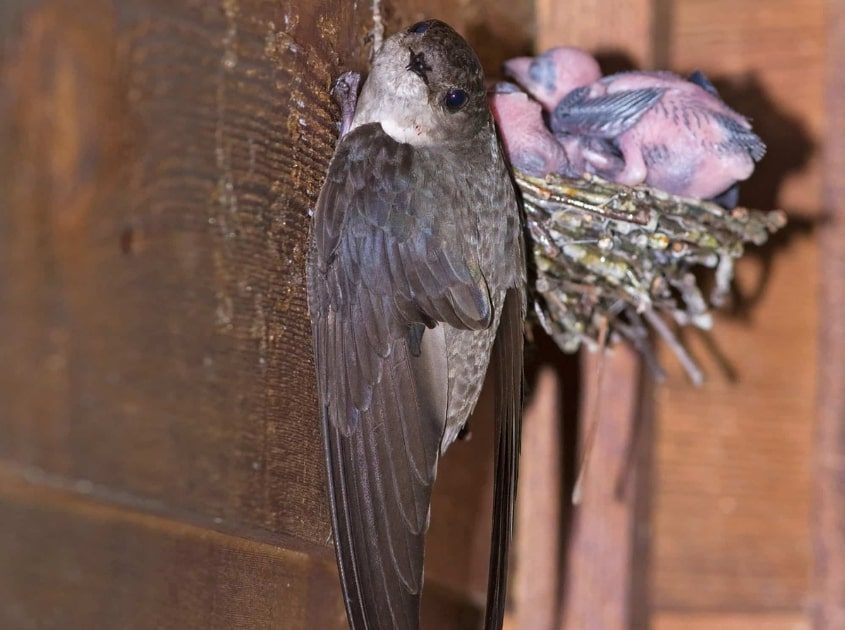 4 Types of Animal That Hide In Chimneys
The following animals are commonly found in chimneys, here in Odessa/ Midland mainly squirrels & birds:
Birds
Squirrels
Snakes
Raccoons
These animals are not stuck there, they are in your chimney for a reason. Raccoons, opossums, and birds like the warmth and protection your chimney offers for their young. Snakes can be found in chimneys looking for food. Scared animals such as opossums and mice hide in chimneys to escape bad weather or dangerous situations.
When you call upon our chimney animal removal service in Odessa, TX, we can help rescue the animals or we can wait until the animals have left to remove all messes and nests.
When it comes to your fireplace and chimney, Bill Placer Chimney Sweep is the company to call for all animal removals, cleanups, inspections, and any other chimney or fireplace solutions.