Top Rated Fireplace Refacing in Odessa, TX
Proudly serving the Permian Basin since 1984.
If you're still considering improving the look of your fireplace, then chances are, it is probably time. Bill Placer Chimney Sweep experienced staff has the skills to provide our customers with the ability & resources to achieve the look, result, and style you desire. Our fireplace refacing in Odessa, TX can make your dream fireplace design come true! Call or come by our showroom to talk to our knowledgeable staff and you will see why our customer service is five-star second to none.
We're the Local Fireplace Refacing Experts
Bill Placer Chimney Sweep has over 30 years of experience in fireplace refacing in Odessa, TX. We have worked with hundreds of clients and we have successfully and safely delivered each of their needs. We are dedicated to providing beautiful fireplaces that are also safe for your home and family. As a fireplace retailer, we have a variety of options for you to choose from in our showroom located in the heart of Odessa, TX. Bill Placer Chimney Sweep has the largest selection of fireplace fronts in Odessa, TX. Feel free to visit our showroom or give us a call to see what we need to do to deliver the right fireplace front for your home.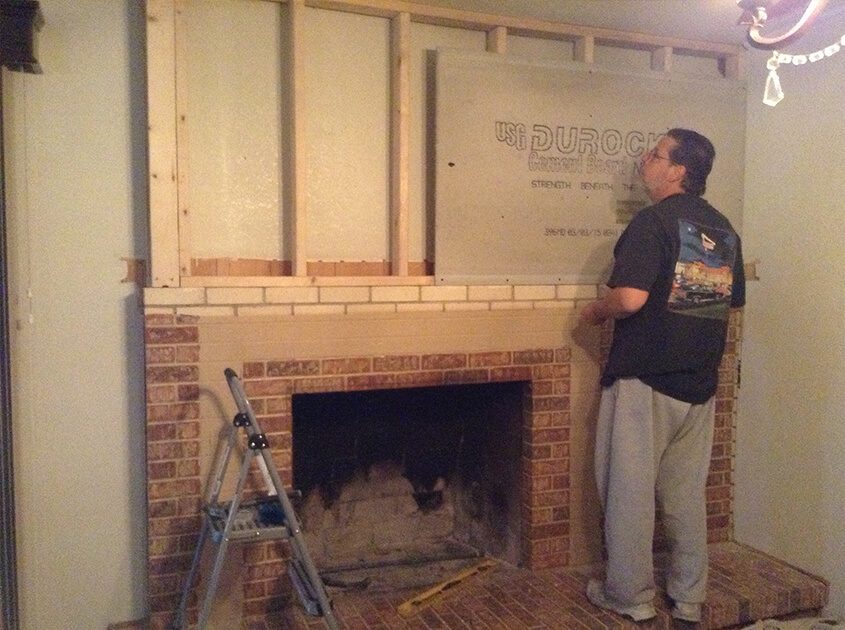 What To Expect From Our Services
If your fireplace looks worn or outdated, we are the ones to call for fireplace refacing in Odessa, TX. When you speak to one of our representatives, we'll gladly answer any questions and guide you on the right path to selecting the fireplace front you envisioned.
After shopping for the right fireplace refacing materials, our team will work with your schedule to choose the best time to come over and get the job started. We will be courteous and respectful to your home as it was ours. All the dust and mess will be cleaned up after the job is completed.