#1 Rated Chimney Inspection in Odessa, TX
Proudly serving the Permian Basin since 1984.
When was the last time you had a chimney inspection? Can't remember? Then it's probably time for one soon! According to the National Fire Protection Association, inspections should happen once a year. That of course, depends on the amount of wood burned. At Bill Placer Chimney Sweep we have the reputation for providing the #1 Chimney Inspection in Odessa, TX.
4 Reasons You Need a Chimney Inspection Now
Our team of experts has come across all types of chimney issues and hazards. Most of them are a real danger to your family. Here are the top reasons why you need to get a chimney inspection in Odessa, TX:
Cracks Can Cause a House Fire: The liner inside your chimney carries heat, toxic fumes, and smoke out of your house. A damaged inner lining leaves your home exposed to heat and embers. These can reach flammable materials resulting in a house fire.
Masonry Cracks: A brick chimney may need masonry repairs to keep it strong and stable. After years of heating and varying weather temperatures, masonry can break down. Cracks will then begin to develop causing dangerous fires.
Creosote and Animal Nests Cause House Fires: Creosote is a dangerous fire hazard that builds up from burning wood or solid fuels in a chimney. If creosote build up is not removed that can lead to a chimney fire. Animals may use your chimney as a nest when not in use. Be sure to remove all animals before you use your chimney again.
Water Damage: If your chimney or inner lining is not covered with a cap, water will enter your chimney. Water can increase the speed of deterioration of your chimney.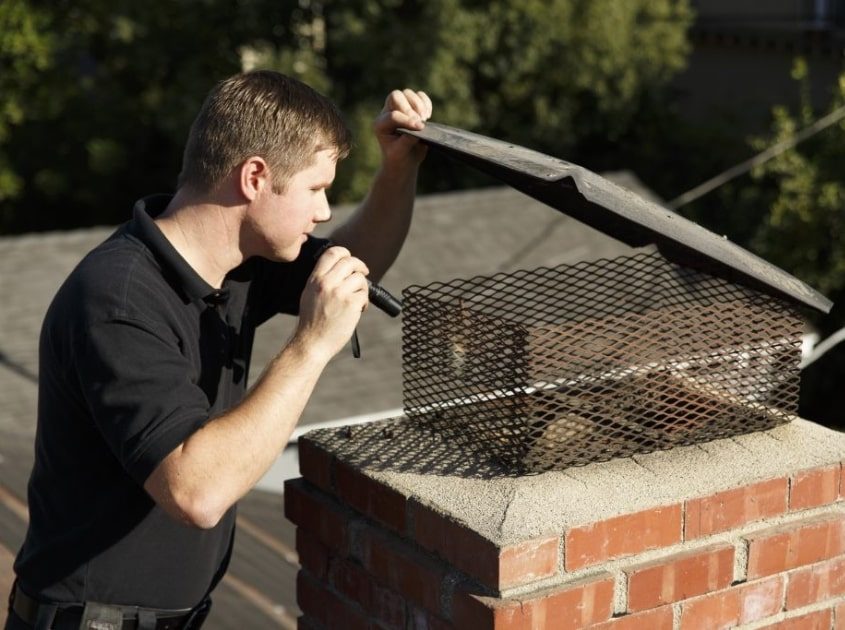 Get Your Chimney Inspection Now
Don't put it off any longer! Let Bill Placer Chimney Sweep do the dirty work for you. A chimney inspection in Odessa, TX is crucial for your family's safety.
Give your family peace of mind knowing your chimney is safe. It is easy as calling the number down below or making an appointment online to have one of our experts come to take a look.