#1 Chimney Sweep in Odessa, TX
Proudly serving the Permian Basin since 1984.
Every home in Odessa is dependent on a venting system or chimney that works properly. If the chimney or venting system doesn't work as they are supposed to, the heating system, therefore, will not work as well. A dirty chimney has a huge potential to damage the chimney structure and its components by way of a creosote chimney fire. A chimney fire can also put you and your family at risk for loss of property and or loss of life. A regular professional chimney sweep in Odessa, TX, and inspection is the best place to begin if you are looking to achieve a safer, more efficient chimney system.
Chimney Sweeps Keep Your Family Safe
The National Fire Protection Association (NFPA) recommends your chimney should be cleaned and inspected annually.
Any Fireplace, stove or insert that burns combustible materials, such as wood, coal or hardwood pellets should have their chimney's cleaned & inspected on a regular basis.
When an individual burns combustible materials, those materials create smoke and as the smoke cools it creates a by-product, known as creosote. This creosote is a build-up that occurs on the interior linings of the chimney. This creosote can become flammable when this build-up becomes excessive, usually around 1/4″ or greater. Once you have the excessive creosote build-up, all it takes is a hot fire or even sparks to ignite the creosote fire. This is why it's imperative to call us for your chimney sweep in Odessa, TX.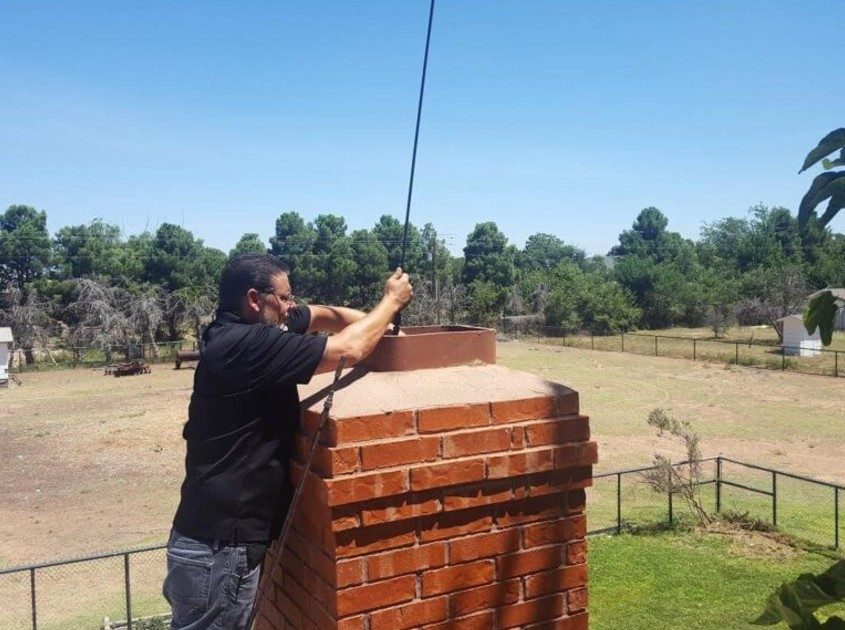 Chimney Sweeps You Can Trust
When you call us for chimney sweep in Odessa, TX, you can expect the following done:
Firebox & exterior chimney brick/mortar joints
Damper system
Hearth protection(such as fire retardant rugs and properly installed hearths)
Proper screen or glass doors
Lintel seals
Smoke chambers
Smoke shelves
Flue pipe
Flue liners
Flue connections
Storm collars
Roof-to-chimney flashing
Crowns/washes and termination caps/spark arrestors.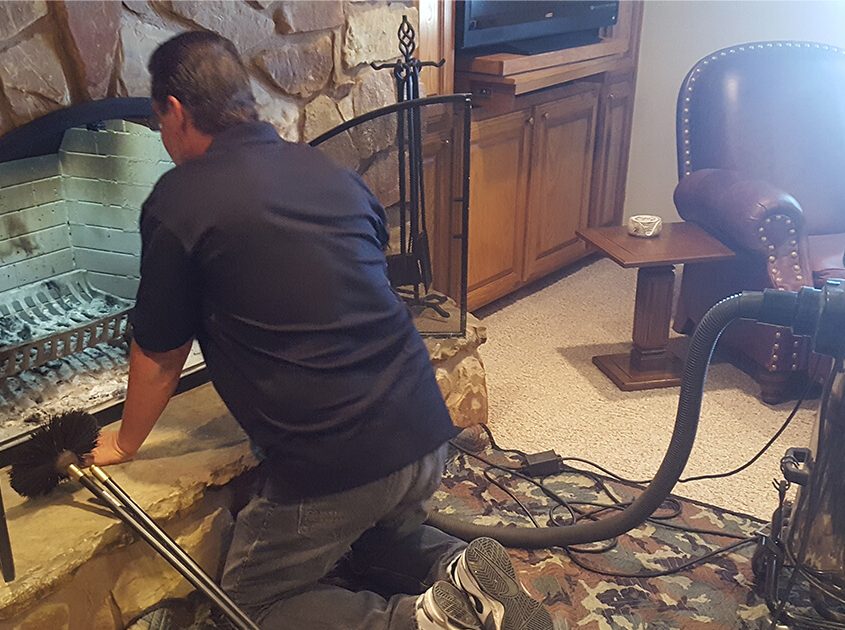 Chimney caps are something every chimney should have installed. A chimney cap can be constructed of galvanized, stainless steel and even copper. Most of our chimney caps mount to a flue liner or the cement crown at the top of the chimney.  A chimney cap has 3 basic components- a lid/cover with an overhang to prevent rain from entering the chimney, a screen mesh to prevent birds or other small animals from entering the chimney/home and a reinforced mounting base. I do not recommend using any other method of mounting a cap to a chimney, such as leg kits or tensioners. These forms of mounts can eventually release the cap, causing the cap to become a flying projectile, especially in high winds.  There maybe an additional charge for installing a chimney cap. All of our chimney cap installations and our stainless steel & copper caps do come with a limited lifetime warranty. Our galvanized caps are painted black and come with a 5-year warranty. We do stock a wide variety of cap sizes and mounts, but in some cases, we may have to order a cap to get a proper fit, which may need to be custom or semi-custom.  We also carry specialty caps, such as the copper "Chess Piece" style.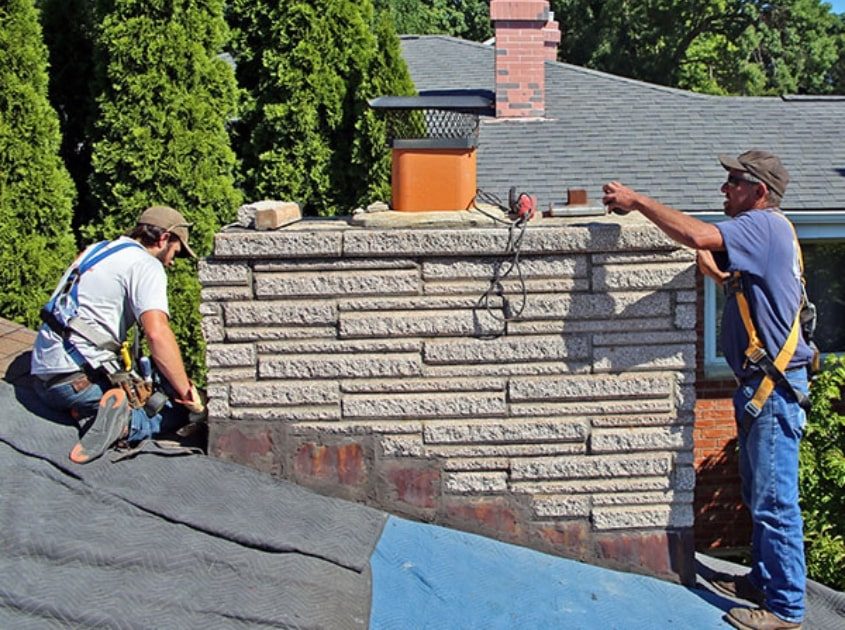 FAQs About Our Chimney Sweep in Odessa, TX